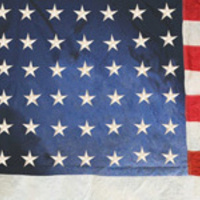 Book launch: "Bryant College Goes to War"
Bryant College Goes to War by Professor Judy Barrett Litoff, a book published in celebration of the University's 150th anniversary, is a fascinating, extensively-illustrated book that tells the remarkable story of the leadership role assumed by Bryant students during World War II as they ingeniously embraced many of the salient issues facing colleges and universities across the nation.
On March 27, 1942, the Bryant Service Club was founded as "an organization of Bryant men and women for Bryant men and women in the service." Its purpose was to send morale-boosting "packages of cigarettes, candy, cookies, letters, [and] knitted articles" to Bryant alumni in the military. Drawing upon excellent organizational and business skills, as well as ingenuity and enterprise, the club united the student body as never before .By the end of the war, approximately 500 Bryant women and men in uniform had received letters and packages from the club. In response, the Club received more than 1,300 letters of thanks from alumni stationed at home and at fronts in every major theater of war.
These letters, many of which are reproduced in this book, tell the captivating story of the character and leadership exhibited by Bryant women and men in the service during World War II.
Bryant students will read excerpts from a selection of the letters written to the club during World War II.
Following the presentation, there will be 1940s food, including Spam sandwiches, wartime Coca Cola in bottles, Hershey's chocolate, Juicy Fruit gum, etc.
Wednesday, November 20, 2013 at 12:00pm to 2:00pm
Event Type

Sponsor
Subscribe