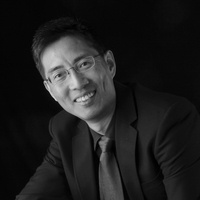 Bryant International Forum: Cave Murals at Dunhuang: How to Picture Mindfulness in the Dark?
Dr. Eugene Wang
Abby Aldrich Rockefeller Professor of Asian Art
Harvard University
Please join us as Dr. Eugene Wang takes you through the history of Mogao Cave 285; one of the best preserved monastery style caves in Dunhuang. The Mogao caves is a network of 492 caves in Dunhuang, China. They contain some of the finest Buddhist art spanning over an entire century. Dr. Wang not only describes the ancient treasures within, but also how Cave 285 itself is an exhibit of ancient Chinese art and architecture.
Buddhist meditation does not involve looking at paintings. It will be shown, however, that meditation is precisely the subject of the murals on the walls of some Buddhist caves at Dunhuang in northwest China, ca. 500 CE. What is depicted on these cave walls is not just Buddhas absorbed in deep meditation, but the mental—or more precisely, mindful—events themselves inside their meditating mind. We have yet to fully fathom the full implication of this curious fact, since mindfulness and looking at paintings are entirely unrelated activities, let alone the setting of such paintings in obscure caves. These cave paintings are significant on a number of accounts. For one thing, the moment marked a fundamental turning point in the history of Chinese civilization. Never before has mental event ever constituted the central subject of pictorial depiction in China. Nor has painting penetrated so deeply inside the mind. The mindful cave paintings also anticipate René Descartes (1596-1650) who regard mental events as projections of visual images on the inner walls of the brain chambers. The Dunhuang caves are Descartes' "brain chambers," except they were created a millennium earlier. How to make sense of all these. This is the subject of Professor Eugene Wang's lecture.
Eugene Y. Wang is the Abby Aldrich Rockefeller Professor of Asian Art at Harvard University. A recipient of the Guggenheim and other awards, he is the art history editor of the Encyclopedia of Buddhism (2004). His book, Shaping the Lotus Sutra: Buddhist Visual Culture in Medieval China (2005), garnered the Academic Achievement Award from Japan in 2006. His extensive publication covers all periods and aspects of Chinese art. His current research focuses on the artful mind and its materialization. He is the founder and director of Harvard CAM (Chinese Art Media) Lab devoted to the digital staging of Buddhist and other cultural and art experiences. Its projects include multimedia exhibitions and films of Buddhist cave programs in the manner of "virtual theater."
If you have any questions or concerns please contact Colleen Balk cbalk@bryant.edu
Thursday, September 28, 2017 at 12:30pm to 1:30pm
Bello Center Grand Hall
Event Type

Sponsor
Subscribe