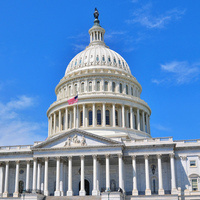 Explore Washington, D.C.
This overnight trip to Washington, D.C., is for students wanting to explore career opportunities in government, nonprofits, museums and other entities. The trip will also include a tour of the U.S. Capitol and an alumni networking event.
Seats are limited. First come first serve. The cost is approximately $240 per student (non-refundable) which includes airfare and your overnight accommodation.
For more information or if you'd like to attend please email Pat Miernicki in the Amica Center at pmiernic@bryant.edu, as soon as possible.
Wednesday, April 26, 2017 at 12:01am to 10:00pm
Event Type

Sponsor
Subscribe