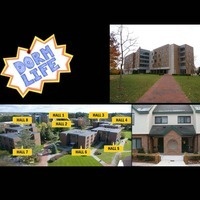 HR Learning & Development- "DORM LIFE"- Walking Tour of Residence Halls
Ever drive into Bryant and think, "I wonder what the inside of a Bryant Townhouse looks like?" Have friends or family asked you about the freshman dorms for a potential student?
Living in the residence halls can help our students connect to Bryant and be more successful. Knowing this, how can we as Bryant faculty and staff deepen our understanding of the residential student experience and use this information to better serve our community.
Join us on a campus life walking tour led by Kristen Ridge, Director of Residence Life.
Friday, June 2 at 10:00am to 11:00am
Hall 17 Lobby
Event Type

Sponsor
Subscribe