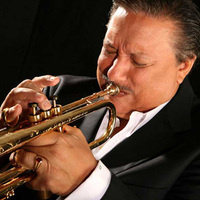 President's Cultural Series: Arturo Sandoval
Tickets to this event are sold out.
Jazz trumpeter, pianist, and composer Arturo Sandoval and band will perform in concert as part of the Presidential Cultural Series.
A protégé of jazz master Dizzy Gillespie, Sandoval, who was born in Cuba, has evolved into one of the world's most acknowledged guardians of jazz trumpet and flugelhorn, as well as a renowned classical artist. He was a founding member of the Grammy Award-winning group Irakere, whose explosive mixture of jazz, classical, rock, and traditional Cuban music caused a sensation throughout the entertainment world.
Sandoval is the recipient of multiple Grammy, Billboard, and Emmy awards. He is a 2013 recipient of the Presidential Medal of Freedom.
Tuesday, February 7 at 7:00pm
Event Type

Sponsor
Cost

Sold Out

Subscribe