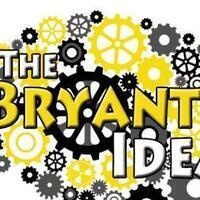 Seeking judges for 2017 IDEA Program
The Bryant IDEA Planning and Organization team seeks trade show judges for the 2017 IDEA program. If you've been involved with the IDEA Program, you know how special it is, and we want you back! If you haven't, we'd love for you to come see what it is all about.

The obligation is minimal, but the rewards are HUGE.

We need volunteers to serve as judges at the trade show for a few hours. The first-year students will work 56 hours straight to come up with an innovative solution to their design challenge, and must create a prototype to demonstrate at the trade show. They cannot wait to share the results, and the more judges we secure, the more opportunities for these freshmen to engage in meaningful conversations focused on what they've learned and what they've accomplished.
Please email Lori Coakley (lcoakley@bryant.edu) or Rich Holtzman (rholtzma@bryant.edu) if you would like to participate. Thanks!
Wednesday, January 25, 2017 at 1:00pm to 4:00pm
All over campus
Event Type

Sponsor

Website
Subscribe