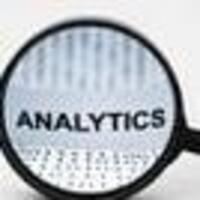 Spring Symposium on Analytics
The Bryant University Advanced Applied Analytics Center is pleased to invite you to our annual Spring Symposium on Analytics to be held on Friday, April 20th in the Bello Grand Hall
Agenda:
8:30 - 9:15am Registration and Coffee
9:15am Welcome and Introductory Remarks
9:30am André de Waal, PhD, Analytical Consultant in the Global Academic Program, SAS Institute:
Data Visualization and Machine Learning in SAS Viya
SAS Visual Analytics is a web-based product that leverages SAS high-performance analytics technologies to empower organizations to explore huge volumes of data very quickly to identify patterns, trends, and opportunities for further analysis. SAS Visual Data Mining and Machine Learning adds machine learning functionality to the SAS Visual Analytics web client. Paired with SAS Visual Analytics, Visual Data Mining and Machine Learning enables users to experience powerful statistical modeling and machine learning techniques running on SAS Viya through and easy-to-use, drag-and-drop visual interface. In this presentation André will give a brief overview of SAS Viya, explore a large data set using SAS Visual Analytics and build a couple of machine learning models (e.g. a neural network) in SAS Visual Data Mining and Machine Learning.
André de Waal received his Ph.D. in theoretical computer science from the University of Bristol during 1994. He spent the next year in Germany and Belgium continuing his research in Logic Programming and Automated Theorem Proving. During 1996 he returned to South Africa to take up his position as lecturer at the School of Computer Science and Information Systems at the then Potchefstroom University for Christian Higher Education (which later became the North-West University), where he was later promoted to Associated Professor. During 1999 he became one of the founder members of the Centre for Business Mathematics and Informatics at the same university. He became responsible for the Data Mining Program in the Centre and shifted his research focus to include Neural Networks and Predictive Modeling. He joined SAS Institute in Cary, NC during December 2010 to take up the position of Analytical Consultant in the Global Academic Program.
11:00am Richard J. Paulsen, PhD Candidate in Economics, Northeastern University, Lecturer, Bentley University:
New Approaches to the Study of Shirking in Major League Baseball
The impact of contract length on player performance has received a good deal of attention in the sports economics literature. Players are said to shirk following the signing of a guaranteed contract if performance falls below some level of expected performance. While much of the literature uses OLS to identify shirking behavior by players under multi-year contracts, this study employs fixed effects regressions and two-stage least squares regressions to analyze player performance from 2009 to 2017. Using a fixed effects regression, marginal evidence of shirking is found with Wins Above Replacement as the outcome variable. Employing three different measures of marginal revenue product, OLS regressions are used and find evidence of shirking, where shirking is measured as the difference between expected and realized marginal revenue product. Two-stage least squares is then employed to address potential endogeneity in the marginal revenue product specifications. Using 2SLS, economically larger shirking effects are found. Last, the impact of contract length on shirking behavior is found to vary based on whether or not a player has joined a new team, and by player age.
1:00pm Dave Schrader, PhD, Retired Marketing Director at Teradata, Corporation:
Business and Sports Analytics – What Can One Learn from the Other?
This talk begins by walking through the 3 areas of sports analytics – fan experience, game tactics, and health and safety. Analytical problems include dynamic pricing, season ticket renewals, fan lifetime value projections, predictive models for next play, combinatorics on team roster construction, and wearable analytics for injury prevention. We'll show 4 student projects underway at various schools, highlighting how students can learn analytics techniques while helping their own athletic departments, coaches, trainers, and business office staff, as well as league commissioners. We'll explain how long-understood principles of how to build an enterprise analytics organization have yet to be applied to sports analytics efforts in athletic departments. We'll highlight sports analytics research areas where sports is ahead, and how these results might be applied to business transformation. There are lessons to be learned in both directions, which provides a rich area for research and capstone projects.
Since retiring as a Director of Database Advanced development and then as a director of Marketing at Teradata, "Dr Dave" has remained active on the Board of Directors for the Teradata University Network. In that role he creates materials for faculty and students to facilitate learning business analytics, data science, stats, and computer science. In 2017, he gave 59 talks to students, faculty, and university staff members on sports and business analytics at 32 schools to more than 2175 attendees. Currently he is focused on helping schools do "Moneyball on Campus" sports projects, connecting athletic departments with students and faculty who can do sports analytics projects on their own campus. He holds a Ph.D. in Computer Science from Purdue.
2:00pm Kevin Mentzer, Phd in Business Analytics, Assistant Professor, Bryant University:
Understanding Blockchain Technology
Introduction to the general idea of Blockchain Technology (also known as Distributed Ledger Technology) as a concept. Examples of its usage will be given. There will also be a discussion of the structure of the Ethereum blockchain and a demonstration of how to query the blockchain to better understand the distributed ledger concept. We will use the CryptoKitties application to show attendees how to extract data related to a single application.
There is no charge to attend the event and a continental breakfast and luncheon will be provided free of charge to all of our attendees.
Friday, April 20, 2018 at 8:30am to 3:00pm
George E. Bello Center, Stepan Grand Hall
Event Type

Sponsor
Subscribe