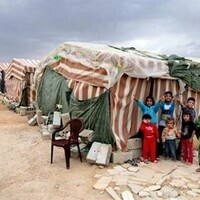 Supporting Syrian Refugee Children in Crisis: A Mental Health Specialist's Perspective
Speaker: Alexandra Chen, Child protection and mental health specialist, Psychosocial Advisor to the Univet Nations, and Doctoral Student, Harvard Graduate School of Education.
Ms. Chen is currently working with Syrian children placed in refugee camps in Lebanan. She will discuss the impact of trauma on children in conflict zones. Ms. Chen will also discuss her clinical work and intervention research with affected children.
Presentation, Q&A, Light Refreshments
Sponsors: Department of Applied Psychology and Bryant Psychology Association
Co-sponsors: Department of History and Social Sciences, Campus Engagement, and the College of Arts and Sciences
Monday, September 25, 2017 at 4:00pm to 5:30pm
Fisher Student Center Papitto
Event Type

Sponsor
Subscribe