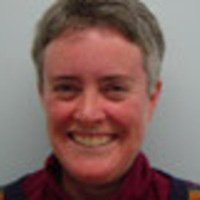 When Gay People Get Married
Dr. Lee Badgett, an expert on the economics of sexual orientation, will speak about marriage equality.
A professor of economics and director of the Center for Public Policy and Administration at the University of Massachusetts Amherst, Badgett's most recent book, When Gay People Get Married: What Happens When Societies Legalize Same-Sex Marriage, focuses on the U.S. and European experiences with marriage equality for same-sex couples.
Same-sex couples on five continents can now legally marry. The experiences of these countries allow a glimpse into the future about what will happen if and when the rest of the U.S. opens marriage to same-sex couples. Will gay people change marriage? Will marriage change lesbian, gay, and bisexual people? Is the world moving too quickly to recognize same-sex couples, or should we have different legal institutions for same-sex couples? With one side worried about the end of civilization and the other side scratching their heads in bewilderment, it is difficult to see room for reasoned discussion.
Badgett bridges that gap by drawing on data, interviews, and stories from actual American and Dutch couples and from other countries.
This event is free, but registration is required. Please click on the REGISTER button at right.
This event is sponsored by the Center for Global and Regional Economic Studies, Department of Economics, Bryant Economic Student Association (BESA), and LGBTQ & Allies Faculty and Staff Caucus.
Tuesday, November 19, 2013 at 2:00pm
Event Type

Website
Subscribe